Inbound School of Yoga:
Tours & Retreats to India and South America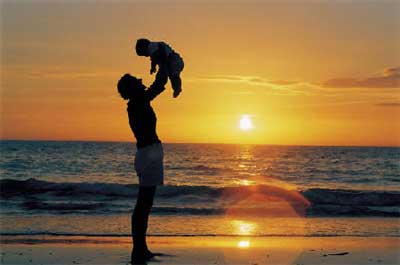 In addition to our regular practices we also offer our students an opportunity to experience a journey with our Yoga teachers to strategically located energy centers situated in various parts of the world through the Inbound School of Yoga Tours. In these centers you will be introduced to the basic practice of the Yoga Inbound System. You may choose to experience our complete yoga tour, or you may elect to visit a Yoga ashram for just a few days and gain first hand experience of meditative life and the spiritual teachings.

What is the Inbound School of Yoga?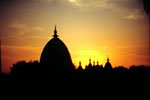 People all over the world have been traveling since time immemorial towards places of pilgrimage, profiting by the holiness of the visited places and thus purifying their lives and placing themselves in a virtuous mode.
Inbound School of Yoga is a kind of a practical study of traveling deeper inside one self and simultaneously around the world, far beyond everyday life and outside the classroom and book-theory experience.
Our motto is "Travel inside one self to discover the hidden secrets of life."
In this way Inbound School of Yoga is offering travelers an invaluable opportunity to make a unique journey inside one self to discover the beauty that surrounds us.
Inbound School of Yoga offers some "instruments" to help make the tour an irreplaceable experience:
Philosophical, Ecological, Hindu culture and Astrological seminars will be given based on ancient Vedic scriptures such as Bhagavad Gita, Srimad Bhagavatam, Joytish, as well as contemporary Vaisnava literature. Themes such as karma, reincarnation, the nature of the soul, the spiritual realm, material nature, aspects of divinity and self-realization, as well as vegetarianism, harmony with the environment and the influences of humans' life style on the planet are covered.
Gentle but effective practice of essential body postures, breathing exercises and meditation techniques designed to enhance overall health and cultivate spiritual awareness.
Traditional and devotional songs are sung in Sanskrit and Bengali, accompanied by traditional Indian instruments. Translations are provided of all material into English and Spanish. No musical experience is necessary.
Recipes draw on traditional, vegetarian worldwide cuisine, using pure, genuine ingredients (including dairy products).
Daily rituals and ceremonies are performed according to traditional Gaudiya Vaisnava practices, including deity worship, kirtan, and food offerings. No special attire is required.
OIDA VEDA THERAPY TOURS
Our tours offer you the option of upgrading to the intensive Yoga Healing Tour. Oida Veda Therapy is a mystical transformation process which strengthens one through a unique Vedic faith experience. The program involves personal participation with sacred arts such as Puja - (Worships), Asanas - (Postures and concentrations), Nidra Yoga - (Meditations), Parikrama - (Trekking Sacred Grounds), Pranayama - (Healing through therapeutic breathing), watching Vedic Oida Arts such as sacred dance, Kirtan and Mantra Yoga - (Sound healing), Yajna – (participate in fire rituals), Japa - (Personal meditation), Artik - (Sacred camp ceremonies). The Oida Veda Therapy Tours bring you in touch with your natural healthy innocence and prepares you through Jnana and Bhakti - Knowledge and Devotion - to retain the healing effect after the tour.
INBOUND TOURS PACKAGES
Colombia - Ecuador - Peru 22 days Cost: 3.350 Euro/3.700 US$
Colombia - Ecuador 14 days Cost: 2.700 Euro/2.800 US$
Colombia - Peru 18 days Cost: 3.150 Euro/3.250 US$
Ecuador - Peru 14 days Cost: 3.050 Euro/3.150 US$
India 14 days Cost: 2.500 Euro/3.700 US$
India 21 days Cost: 2.900 Euro/4.250 US$
For details about each package, please click on the appropriate link in the left toolbar above.
For the Oida Veda Therapy Tours add 10 US$ per day and advise a minimum 70 days in advance to create the therapy group.
TRAVEL DEEP INSIDE YOURSELF...
...TO SEE ALL THE BEAUTY AROUND YOU
Considered by the Incas as the dwelling place of the gods, Cusco is one of the most fascinating attractions of the Andes. Each day we will have guided tours of different parts of the Sacred Valley. We will have the opportunity to hike around and do yoga-meditation surrounded by Incan ruins and the most beautiful mountains, valleys and riverbeds.
Eco Truly Park
The Eco Truly Park is an ecological and spiritual oasis located on the beach 1 ½ hours north of Lima . The Park is an international center for yoga and meditation. All buildings are dome shaped and built entirely of natural materials (sand, mud and wood). This natural architecture vibrates a sense of inner peace. Here we will have daily yoga classes as well as workshops Vegetarian Cooking, Fire Ceremonies and Vedic Astrology.




MORE UPDATES COMING SOON
Last Update July 2, 2008